Cairo is the largest city on the continent of Africa, and also the most populated. While first impressions may reveal an overcrowded, dirty, smog-filled, and noisy city, Cairo's museums, archaeological sites, and Islamic architecture also make it a rather beautiful city.

Cairo, Egypt is located at about 30.05 degrees North latitude and 31.30 degrees East longitude.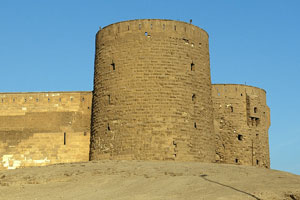 Cairo is unique in that the cultures of three continents — Africa, Asia, and Europe — can be seen in its architecture and in its multi-racial population. In addition to reflecting the fusing of several cultures, Cairo also melds history and modernism. Old Cairo is home to the last of the Seven Wonders of the Ancient World, the Pyramids of Giza, while the equally breathtaking Sphynx is just a short distance away.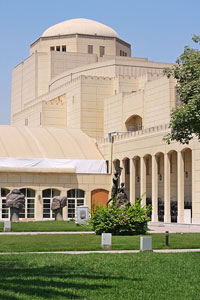 Modern Cairo, distinguished by its contemporary Western culture, can be seen on the downtown east bank, in and about Liberation Square.
In addition to the Pyramids of Giza and the Sphynx, visitors may also wish to see the Citadel, the City of the Dead, and some of the more majestic mosques, such as the Sultan Hassan Mosque, the Ibn Tulun Mosque, and the Mosque of Al-Hakim.
Visitors who are looking for a museum experience can see many of the city's treasures at the Coptic Museum or the Egyptian Museum. Other entertainment can be found at the Arayes Puppet Theater or the Opera House.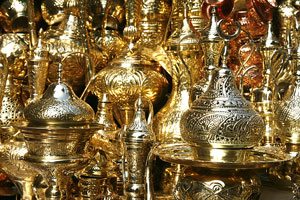 Cairo has an interesting variety of shopping experiences. While there are plenty of contemporary malls that offer a more modern shopping experience, the old city bazaars, such as the Tentmakers' Bazaar and the Khan Al-Khalili Bazaar (or Khan El-Khalili Bazaar), are worth experiencing for their exotic smells, rare spices, and traditional music.
---
Copyright © 2010-2023 Map-Of-Egypt.org. All rights reserved.

Cairo, Egypt Address Locator Map